Published in the March 14 – 27, 2018 issue of Morgan Hill Life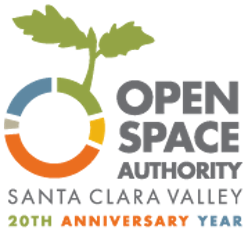 The Julian McPhee family donated a 112-acre property adjacent to Uvas Canyon County Park in the eastern foothills of the Santa Cruz Mountains west of Morgan Hill to the Santa Clara Valley Open Space Authority. The OSA's Board of Directors previously voted to accept the gift, which will be its first acquisition that permanently protects part of a majestic redwood forest.
The Santa Clara Valley Greenprint, the OSA's 30-year conservation vision, indicates that this property has very high conservation values in terms of biodiversity and water resources. It is located in an area that receives the highest amount of rainfall in the county. A tributary to Uvas Creek and a main stem of Croy Creek run through the property, which contain habitat for native fish, such as rainbow trout and riffle sculpin, and potential habitat for the threatened California red-legged frog and the foothill yellow-legged frog. The property is also located within a critical landscape linkage that connects habitat in the Santa Cruz Mountains to the Gabilan Range. In the long term, its strategic location next to Uvas Canyon County Park provides an important opportunity to implement Santa Clara County Parks' county-wide Trails Master Plan.
"This property has been in our family for many years and was used as a weekend getaway," said Rick Lavelle, grandson of Julian McPhee. "We are so pleased that the land will be protected in perpetuity and provide wildlife habitat, scenic views and future hiking and recreation for the public."
"The Open Space Authority is thrilled to permanently protect this generous property gift from the McPhee family," said Andrea Mackenzie, the OSA's general manager. "The land is ideal for its multiple conservation values, including water and habitat protection, and providing future visitors with a unique redwood experience."
County buys new land at Coyote Lake-Harvey Bear Ranch
Santa Clara County Parks Department recently closed escrow on 153-acres at the northeast boundary of Coyote Lake-Harvey Bear Ranch County Park in Gilroy. The property will be continually grazed to manage the diverse natural resources and plant communities associated with the property by the current cattle rancher, Brent Kirk, who also grazes cattle at Harvey Bear Ranch.
Stephen Caposio, Morgan Hill chef, renaissance man dies
Stephen used his spare time by mastering a variety of skill sets, including hunting, cooking, acting, singing, fashion, and vehicle restoration. His accolades reflect his ability to do the very best at everything he did. Steve took friends and family on world-class hunting trips all over the country. He taught traditional Italian cooking classes and was the winner of an episode of The Food Network's "Cutthroat Kitchen." He also co-starred in the feature film "The Biggest Game in Town."Stephen A. Caposio "Capo" died suddenly at his Morgan Hill home Feb. 1.
He is survived by his wife Shana Caposio, son Robert Caposio and his wife Sara Caposio, son Timothy Caposio, daughter Sara Caposio, mother Concetta Cirone, sister Julie Pelz and her husband Rick Pelz, sister Laura Manginelli, brother Phillip Ullio, brother Joseph Caposio, brother Robert Caposio Jr. and his wife Gladys Caposio, Aunt Irene Baker, closest cousins Virginia Santa Inez, Irene Baker, and cousins, nieces, nephews, and friends.
A memorial and celebration of life were held Feb. 24.
San Benito County Supervisor to run for Assembly District 30
San Benito County District 3 Supervisor Robert Rivas said he intends to run for California State Assembly District 30, which includes Morgan Hill, San Martin and Gilroy.
"I am a lifelong resident of this region and I will work tirelessly to make sure the 30th Assembly District has a strong advocate in Sacramento," Rivas said.
Rivas, a 38-year old Democrat, was first elected to the San Benito County Board of Supervisors as District 3 representative in June 2010 and reelected in 2014.
During his county career, Rivas advocated for affordable housing, LGBTQ equality, improved roadways, and local higher education. He attended Gavilan College and Sacramento State for undergraduate school and went on to San Jose State University for graduate school. Prior to serving as county supervisor, Rivas worked in staff positions for assemblymembers Simon Salinas and Anna Caballero.
Democrat Anna Caballero serves as the current state Assembly representative for District 30. She terms out this year. She was elected in 2016 when she ran against Democrat candidate Karina Cervantez Alejo of Watsonville.
While the district's representatives have flipped from Democrat to Republican during the past few decades, voter registration shows a Democratic majority at about 51 percent, Republicans with about 22 percent and nearly 23 percent of district voters with no party preference. Demographics show the district at largely Latino with 66 percent, 25 percent white, 5 percent Asian and 1.8 percent African-American.
— By Staff Reports
Robert Airoldi is the editor of Morgan Hill Life newspaper. If you have a story idea or an Around Town column item you want to tell him about, you can reach him at (408) 427-5865 or at editor@morganhilllife.com.
Latest posts by Robert Airoldi (see all)