Published in the July 4 – July 17, 2018 issue of Morgan Hill Life
It was sad to hear that Morgan Hill Unified School District board member Tom Arnett is resigning and moving out of the area due to the Bay Area housing market, where the median home sale price in Santa Clara County has eclipsed $1 million. Arnett, who was first elected in June 2016 in an at-large election and then again in November 2016 trustee-area election, announced his plans during a May 30 board meeting.
Arnett said the housing market was the major factor in his family's decision to move out of the same area he grew up in. He and his wife, Mary, have three children.
"My family and I are sad to be leaving Morgan Hill," he said. "We love this community and we will miss the many good friendships we've developed. After a great deal of thought and deliberation, we've decided to move to a town in Southern California where my wife grew up and where the cost of living is a bit more affordable."
Arnett said he's grateful for the opportunity he's had to work with his colleagues on the school board and the district staff. "I'm going to miss being engaged in the important work of bringing people together to serve our students and strengthen our community," he said. "I really enjoyed the opportunities I had through serving on the board to get to know the people and common concerns of Morgan Hill."
We're sorry to see you go, Tom. Enjoy your new home.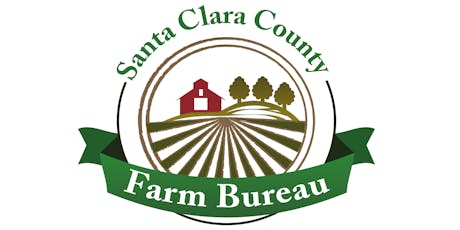 The Santa Clara County Farm Bureau has selected six local students for college scholarships. These scholarships are awarded to students majoring in agriculture. This year, the fund awarded $32,000 in scholarships, thanks to a $30,000 donation from Linda Lester and $2,000 from American AgCredit. These awards will be presented at the Farm Bureau's Summer BBQ, to be held Wednesday, July 18 at Coyote Valley Sporting Clays. The public is invited. For more information, visit www.eventbrite.com (search for "Summer BBQ" in Morgan Hill)
The following students will be awarded:
April Alger: A senior from Notre Dame High School in San Jose. She will attend Northern Arizona University where she will pursue a degree in environmental science.
Haley Bonfante: A senior at Live Oak High School. She will attend the Santa Barbara City College where she will earn her general education in geological sciences before transferring to U.C. Santa Barbara to major in hydrology.
Jenna Fields: A senior at Ann Sobrato High School. She will attend Cal Poly San Luis Obispo in the fall where she will major in agriculture communications.
Julianna Figone: Graduated from Gilroy High School last year. She is currently attending the University of Idaho where she is majoring in agricultural economics.
Evan Huang: A senior at Lynbrook High School. He plans to attend Cal Poly San Luis Obispo to major in food science and pursue a career that contributes to providing safe and renewable food.
Wyatt Wolfe: A senior at Gilroy High School He plans to attend Cal Poly San Luis Obispo, where he will major in agricultural systems management.
Congratulations to all six of you!
Robert Airoldi is the editor of Morgan Hill Life newspaper. If you have a story idea or an Around Town column item you want to tell him about, you can reach him at (408) 427-5865 or at editor@morganhilllife.com.
Latest posts by Robert Airoldi (see all)