Move was prompted by neo-Nazi, anti-Semitic, and anti-LGBTQ remarks
---
By Robert Airoldi
Joining a host of other Bay Area cities, Morgan Hill said last month that it too will refuse remote public comment via Zoom at city council meetings to fight what officials are calling bigoted and offensive language.
The announcement follows an Oct. 4 incident during a city council meeting where several Zoom participants took advantage of remote public comment to read neo-Nazi, anti-Semitic, and anti-LGBTQ materials. As with most meetings, high schoolers were in attendance on assignment to participate in the public meeting.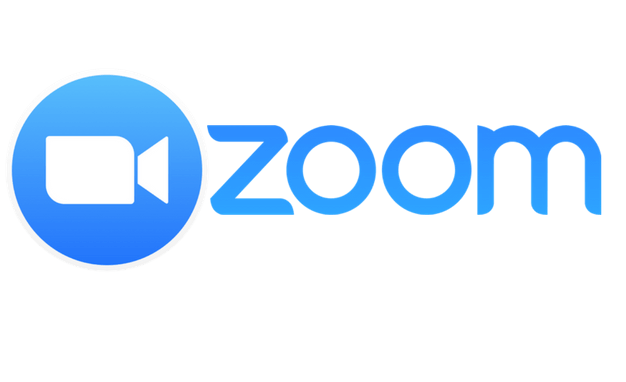 Morgan Hill Mayor Mark Turner said the decision to end remote public comment, which stemmed from the hateful comments made by a group of anti-Semitic and ant-LGBTQ callers at the Oct. 4 council meeting, is designed to create and maintain a more respectful environment for all involved.
"Members of the public can still submit comments by way of email prior to the meeting or in-person at the meeting," he said. "By doing this we hope to accomplish more efficient, respectful, and safe city council meetings for all residents and members of the public."
These "Zoom-bomb" incidents are on the rise, and officials across the Bay Area are now refusing to take comments from remote callers.
Elected officials in Antioch, Livermore, Atherton, El Cerrito, Fremont, Modesto, Sacramento, Santa Rosa and Sonoma County have also decided to cut off virtual public comment. Gilroy council members will consider the move at a meeting this month.
While video conferencing platforms helped keep public meetings accessible during the COVID-19 pandemic, the technology has also allowed anonymous bigots and trolls to interject racist, anti-Semitic and homophobic messages into civic proceedings — even from thousands of miles away.
The Morgan Hill City Council was struck in early October by four commenters who read excerpts from a neo-Nazi text about ethnic and ideological cleansing, in addition to spouting anti-Semitic, racist and homophobic rhetoric.
But the city initially took a different tack.
"No matter how awful those grievances may be, or how reprehensible their comments are, they have the right to make them," City Attorney Donald Larkin said between speakers. "But Morgan Hill (and) our city council has constantly affirmed this city as an inclusive community, and one that welcomes people of all faiths and beliefs. The comments that we're hearing do not reflect the views of the city of Morgan Hill."
City Manager Christina Turner and Larkin made the decision for the ban because there's no legal mandate to have public comments on Zoom, he said. He speculated the council will seek a discussion on this matter.
"We took the step now because, while we can't completely stop people from making horrible, racist, discriminatory comments, we're required to take reasonable measures to try to protect our employees and staff and others from a hostile work environment," he said. "We can't have people making horribly offensive comments based on people's religion or sexual orientation. That's the definition of a hostile work environment."
The council and staff deliberated over the limitations of free speech between the comments, denouncing many of the statements. After the public comment period, Turner began his typical thanks to public commenters, then paused and said, "We appreciate you calling in … Well actually, we don't appreciate you calling in, I'll just be honest with you. I think it's disgusting."
That incident marks one among a nationwide swath of similar disruptions at public meetings by extremist voices. Many are orchestrated by a handful of anti-Semitic and white supremacist groups, according to August 2023 reporting by the Anti-Defamation League. Now, Morgan Hill joins many other cities, counties and agencies in a ban of remote Zoom comment.
The city of Morgan Hill's decision to discontinue remote public comment on Zoom, reflects a commitment to creating a safe, inclusive, and respectful environment for all participants, said Christina Turner (no relation to the mayor).
"This decision aligns with the city's diversity, equity, and inclusion values while promoting free speech and condemning hate speech, racism, bigotry, violence, and prejudice," she said.
Factors contributing to the decision included:
Promoting a safe and inclusive space: The city works to create an environment where everyone feels safe and respected during public meetings. Hate speech can create a hostile atmosphere that hinders meaningful public participation and disrupts the purpose of the meetings.
Protection of vulnerable communities: Hate speech often targets specific communities based on their characteristics, such as race, religion, gender, or sexual orientation. Taking steps to prevent hate speech protects these communities from harm and harassment.
Ensuring efficient meetings: The city's goal is to conduct productive and efficient meetings that allow for the exchange of diverse opinions and ideas. Hate speech can disrupt these meetings, making it challenging to maintain a respectful and constructive environment.
The decision to eliminate remote public comments doesn't prevent the public from engaging in the city's proceedings.
"The city will continue broadcasting city council and planning commission meetings via Zoom for convenient viewing," she said. "Additionally, members of the public are encouraged to submit comments in-person or in advance of the meetings via email according to the instructions included in each meeting agenda. This allows for public input while giving officials the opportunity to review comments and maintain a respectful meeting environment."
By making these changes, she said, the city of Morgan Hill aims to strike a balance between promoting free speech and protecting the safety and dignity of all participants in its public meetings.
"It demonstrates the city's commitment to upholding its diversity, equity, and inclusion values, while taking a strong stance against hate speech and harassment," she said.
For now, the city will continue to accept public comment via email, mail, and in person. More information on city council meetings is available at morganhill.ca.gov/147/City-Council.