A hodgepodge of comedy, drama and a smidgen of mystery will keep audience alert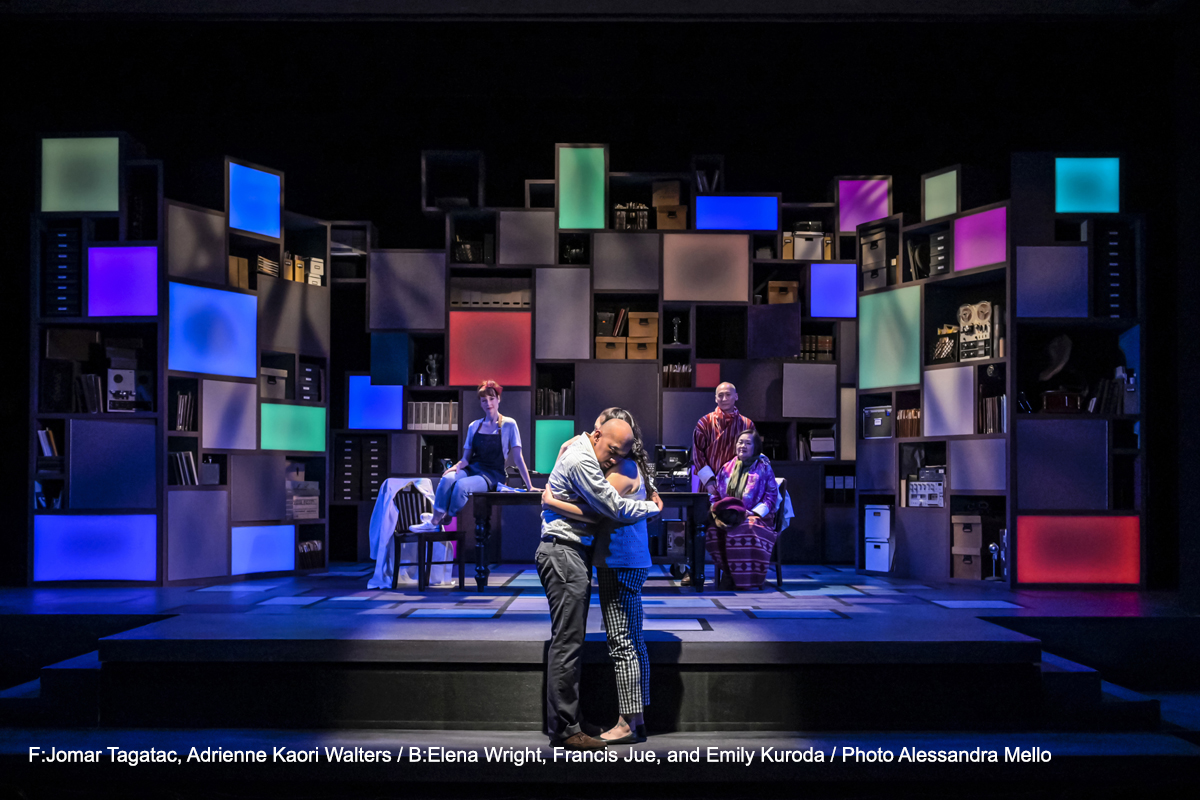 Congratulations to TheatreWorks for receiving this year the Tony for Best Regional Theater Award. Silicon Valley's premiere theatrical group starts its 50th anniversary season with "The Language Archive" by award-winning playwright Julia Cho. It received the Susan Smith Blackburn Prize for Women Playwrights.
The audience will be entranced by a story about a dedicated linguist George (played by Jomar Tagatac) who is trying to preserve the dying languages of other cultures. He is oblivious to the fact that his neglected wife Mary (Elena Wright) is about to leave him. His assistant Emma (Adrienne Kaori Walters), unknown to George, has been in love with him for years.
Meanwhile Alta (Emily Kuroda) and Resten (Francis Jue), the unconventional couple who are able to still speak the language George wants to study have a problem. They argue in English and never seem to get to the language they seem to be the only ones who know how to speak. Mix this up with nonexistent communication and hilarious moments and you have a lot of fun for everyone in the audience. "The Language Archive" is well written. It shows a hilarious example of what happens to love when there is no communication. The cast is strong and solid.
Scenic designer Andrea Bechert's set is unique and clever, locations and areas change with lights in different parts of the set. Scenes swirl within one another to change locations of the areas in play, truly remarkable. Costumes by Noah Marin, lighting by Mike Palumbo with sound by Sinan Refik Zafar bring in a delightful production.
Jeffrey Lo directs with a delicate brush which comes off more in pastels then bright hues. He keeps the pace and actors interesting, creating a hodgepodge of comedy, drama and a smidgen of mystery to keep audience alert.
---
Details:
"The Language Archive"
 Where: Lucie Stern Theatre,  1305 Middlefield Road, Palo Alto
 Through Aug 4
Running time: 2 hours 15 minutes no intermission
Tickets: $30 – $100
For Reservations and information call: (650) 463-1960 or visit www.theatreworks.org
Latest posts by Camille Bounds
(see all)